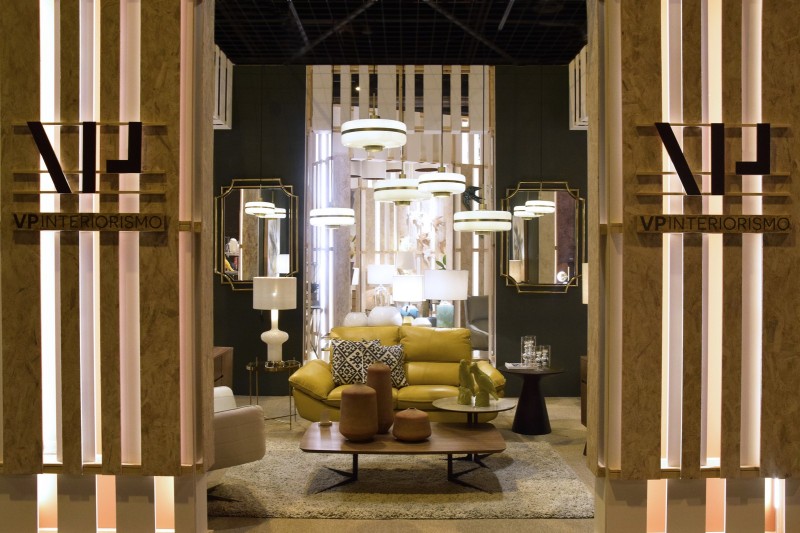 You should receive the merchandise palletized if this is how it has left our warehouse.

The customer must review and confirm the number of packages received and check for any damage to the packaging before proceeding with the signature of the delivery note. If you notice that packaging is broken or deteriorated in any way, we suggest you do not sign the delivery note, since doing so will express your conformity with the arrival of the merchandise in a correct state. If it is not possible for the customer to carry out the review at the time of delivery or if he does not agree with the status of the package this must be indicated in the delivery note of the carrier as "Pending review" (SEUR, DHL) or "Damaged Pallet"(DASCHER).

The company does not take responsibility for breakage that has not been notified via email within 24 hours of receiving the goods. Notifications must be sent to the following address: info@vpinteriorismo.com and must include photographs of the damaged packaging/products.

In the event that the merchandise presents another type of incident other than a breakage, such as a manufacturing defect, it must also be notified within 72 hours of receiving the merchandise to the same email: info@vpinteriorismo.com. Returns for this type of incident, i.e. manufacturing defects, must be made in the original packaging, and without the product having been assembled or used.In the event of a manufacturing defect, the damaged product will be collected and once it has been checked at the factory, it will be replaced.

The company does not accept product returns once the product has been assembled or used, in any case.

The policy of the company with respect to the return of defective merchandise will consist in always proceeding to the replacement of said merchandise, except in those cases in which this is impossible due to lack of stock in our warehouse. Only in the event that replacement is impossible, the corresponding amount will be fully refunded in the following invoice.
The company does not accept product returns for any other reason.

Due to the craftsmanship nature of the production, articles in our catalog may show slight variations in their characteristics within a tolerance range, which in no case will justify the return of merchandise for reasons of defect.

For specific cases, we recommend checking all the information with the technical department, since returns for technical reasons of this type will be paid in full by the customer.

Any dispute shall be governed by and construed in accordance with the laws of Spain and shall be subject to the jurisdiction of the Courts of the city of Ourense (Spain)