SHOWROOM 2021
How to better convey the designs and material qualities found in our catalogue?
The best option is to create a small physical space to display our latest creations. We want our customers to be fully aware of the textures, dimensions, details, colours, shapes...of some of the pieces included in our catalogue, in order to help them choose the best pieces for their projects.
INTERNATIONAL EVENTS WE ARE PROUD TO TAKE PART IN
MAISON&OBJET
M&O is the go-to destination for design and interior designers. A meeting point where interior design professionals gather in their search for the latest trends in their field. With over 30,000 exhibitors and 60,000 plus visitors, there are ample opportunities to find different styles, works and proposals from all over the world.
We had to be there!!! Our first visit, in 2020, was an exhilarating experience. We made countless new connections and strengthened our position in the international market.
We are looking forward to seeing you again in January 2022!
INTERGIFT
INTERGIFT is the main reference for decoration in Spain. It offers a wide and varied array of products and trends. Over 78 years of history attest to the success of this event as the best venue to discover new ideas and a wide variety of products and styles.
INTERGIFT is a home from home for us. We have been present at its twice-yearly events for over 25 years and it has become the perfect window to showcase our style, furniture and decorative pieces, as well as allowing our brand to expand.
We will see you again in September 2021!
WHICH INTERIOR DESIGN EVENT WILL WE BE ATTENDING IN THE FUTURE?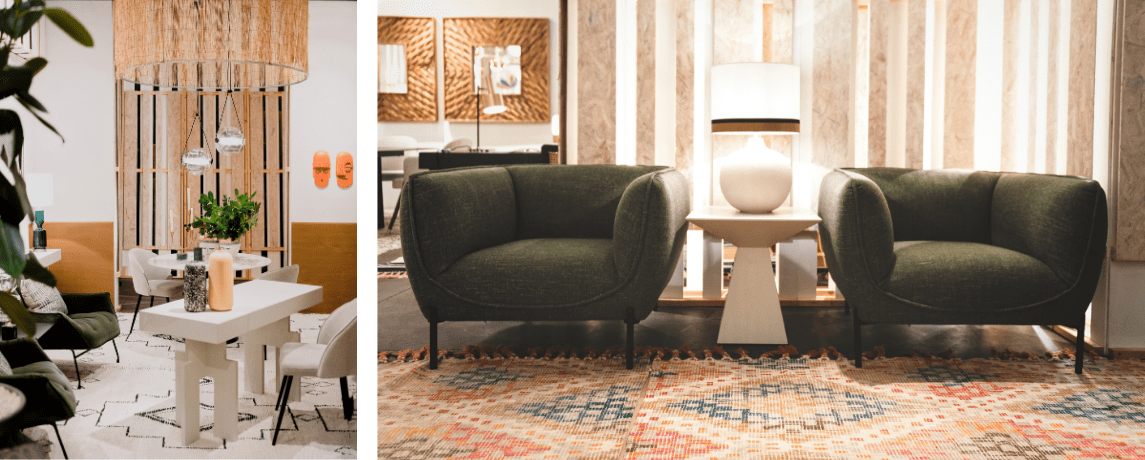 INTERGIFT

15 | 19 SEPT 2021
We are looking forward to being physically present at the next INTERGIFT edition, in September 2021.
We will surprise you!