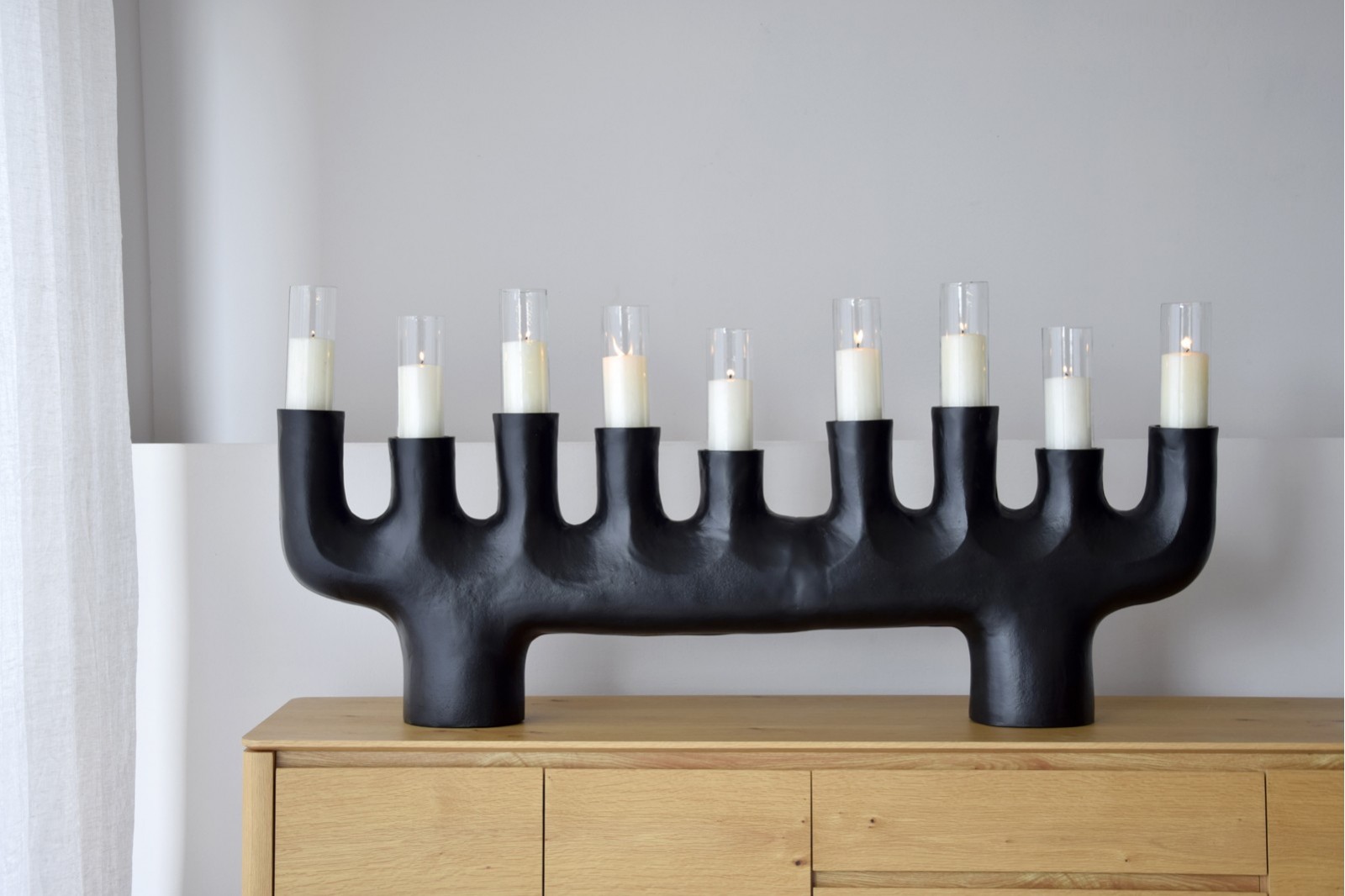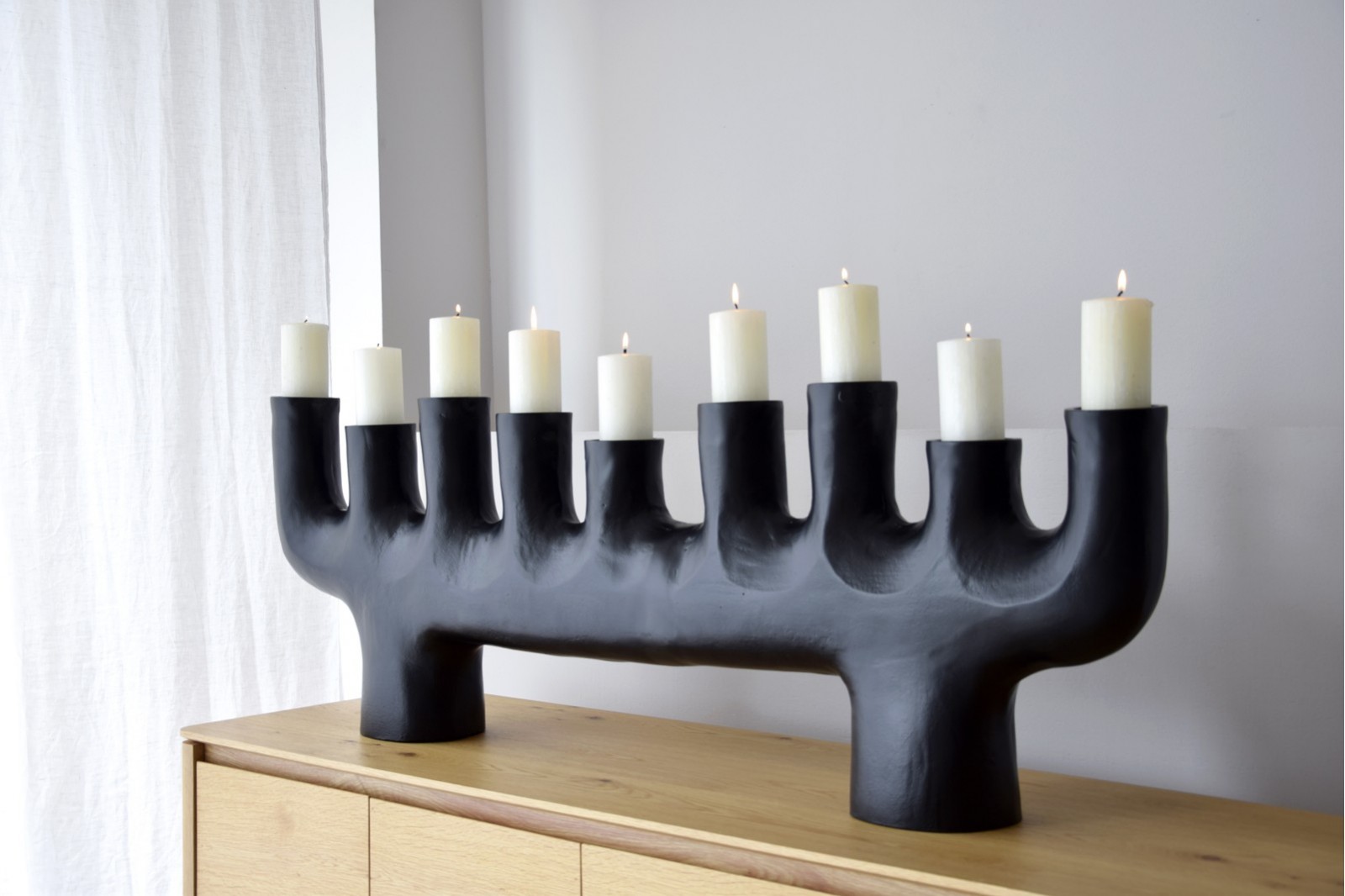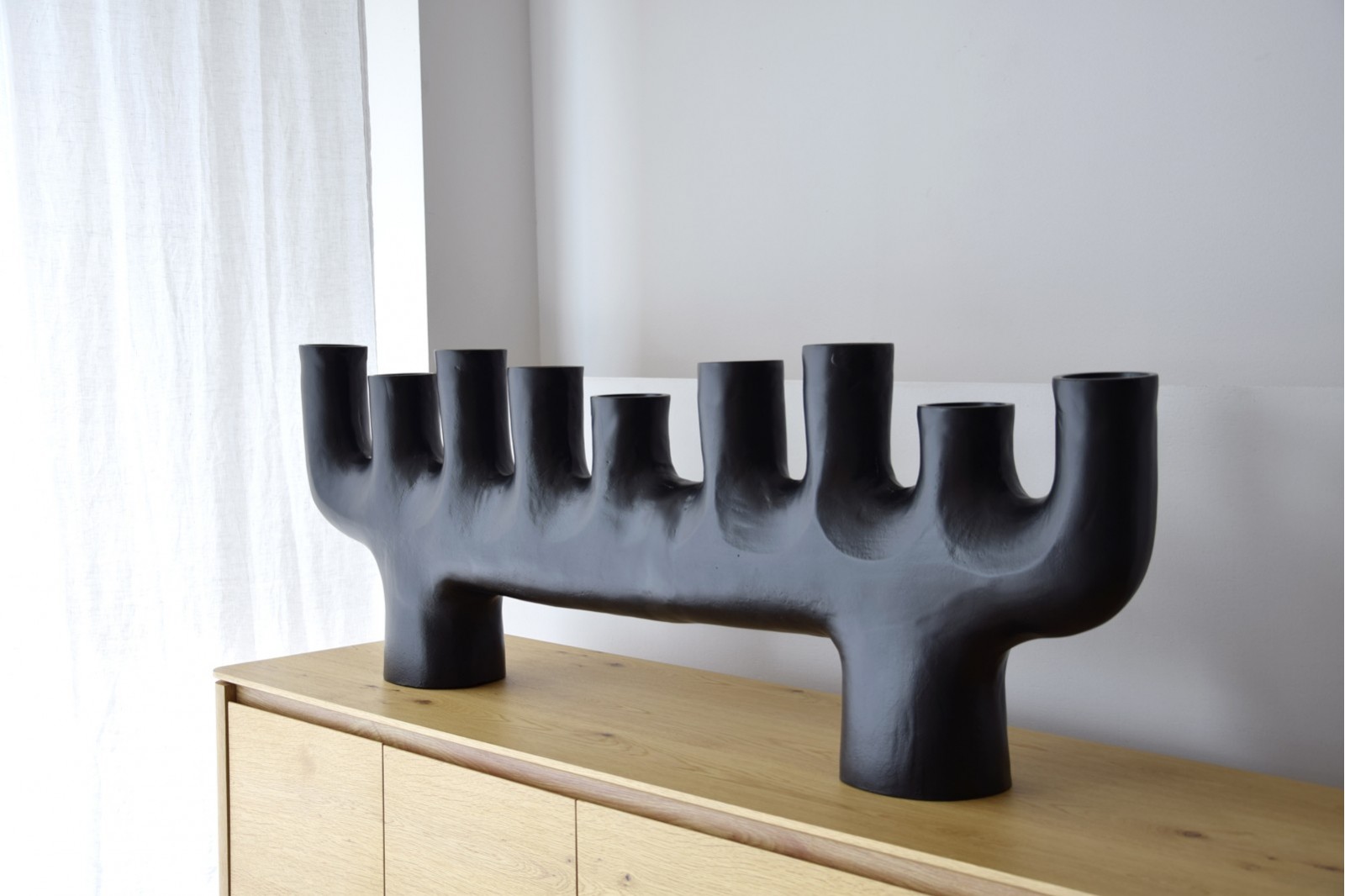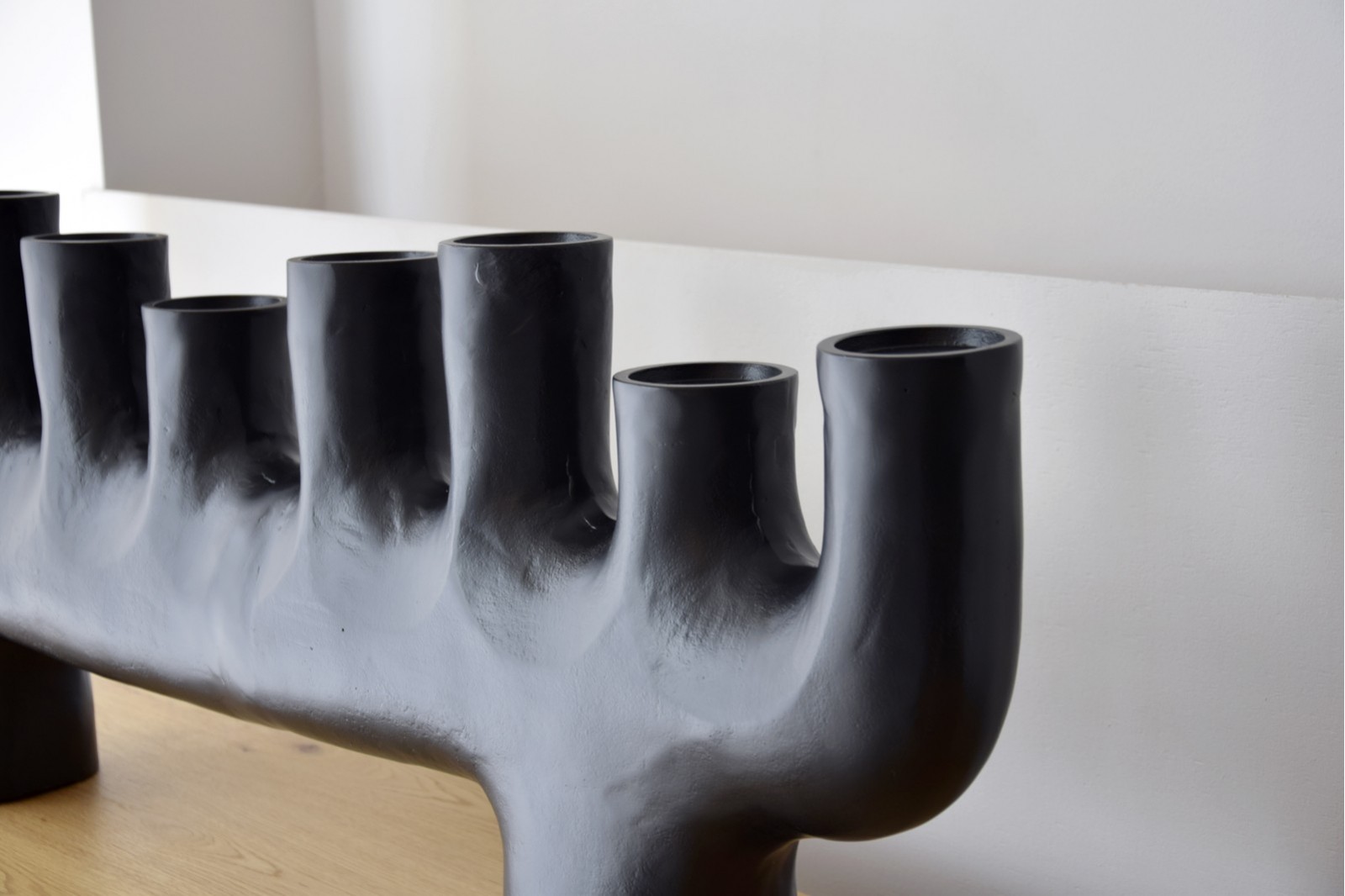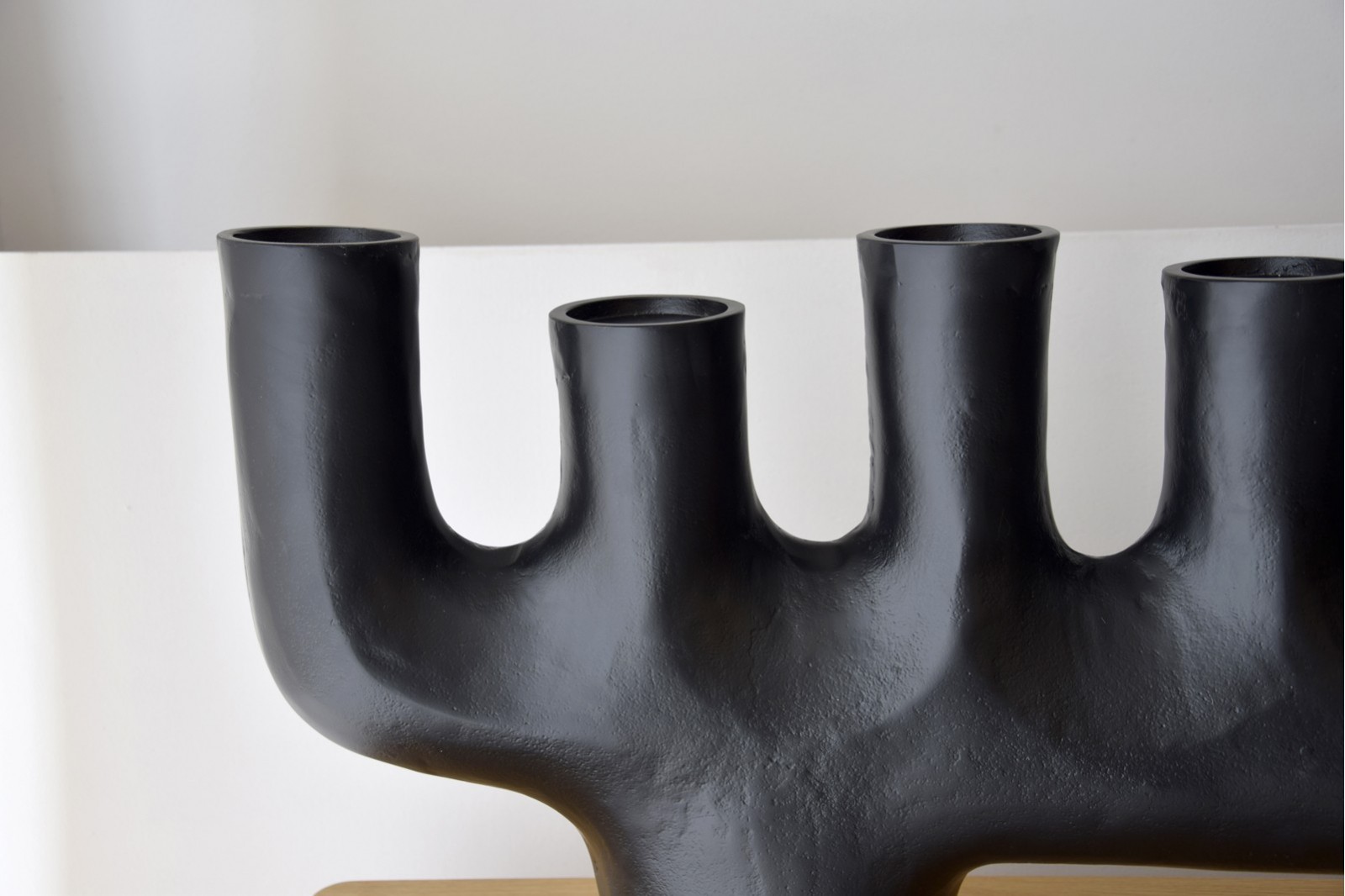  
TOTEM CANDLEHOLDER N.2. ALUMINUM. BLACK.
Ref. 34JE23286
147x17x51CM
+ INFO
MADE OF ALUMINUM. BLACK COLOR. WITH STRONG SHAPES AND LARGE SCALE THIS CHANDELIER BECOMES A STAR SCULPTURE IN ANY SPACE. THE CRAFTSMANSHIP OF ITS PRODUCTION PROCESS IS COMBINED WITH THE CONTEMPORANEITY OF ITS FINISH TO CREATE A UNIQUE DECORATIVE ELEMENT.
HOLDER FOR 9 CANDLES.
INCLUDES GLASS CANDLE HOLDERS. MEASUREMENTS: 7x20CM
THESE PIECES ARE HANDMADE SO THE VARIATIONS OF TONALITY THAT MAY EXIST AS WELL AS CERTAIN IMPERFECTIONS OF THE MATERIAL USED FAR FROM DETRACTING FROM THE VALUE OF THE PIECE ACCENTUATE ITS HANDMADE AND UNIQUE CHARACTER.