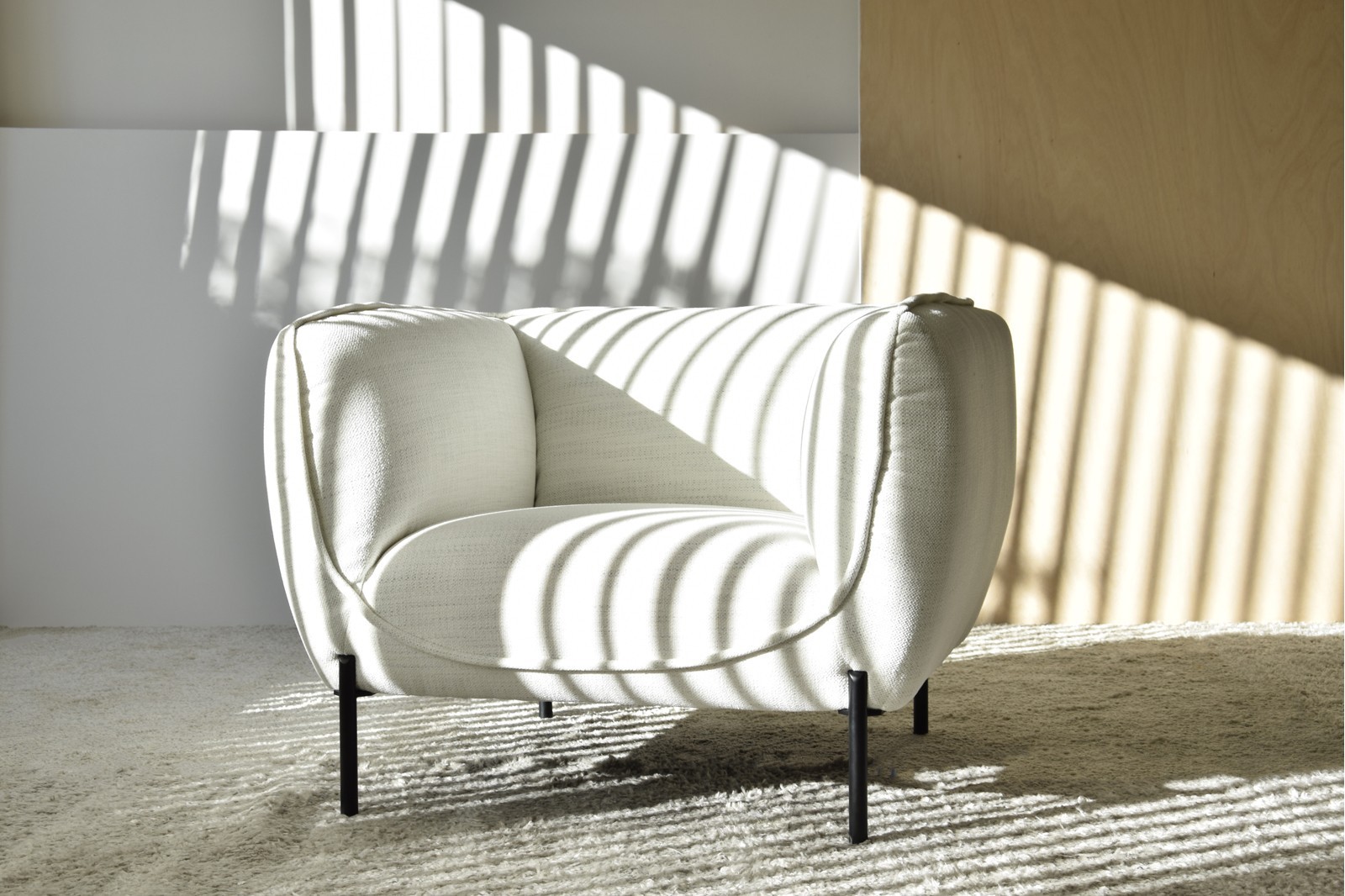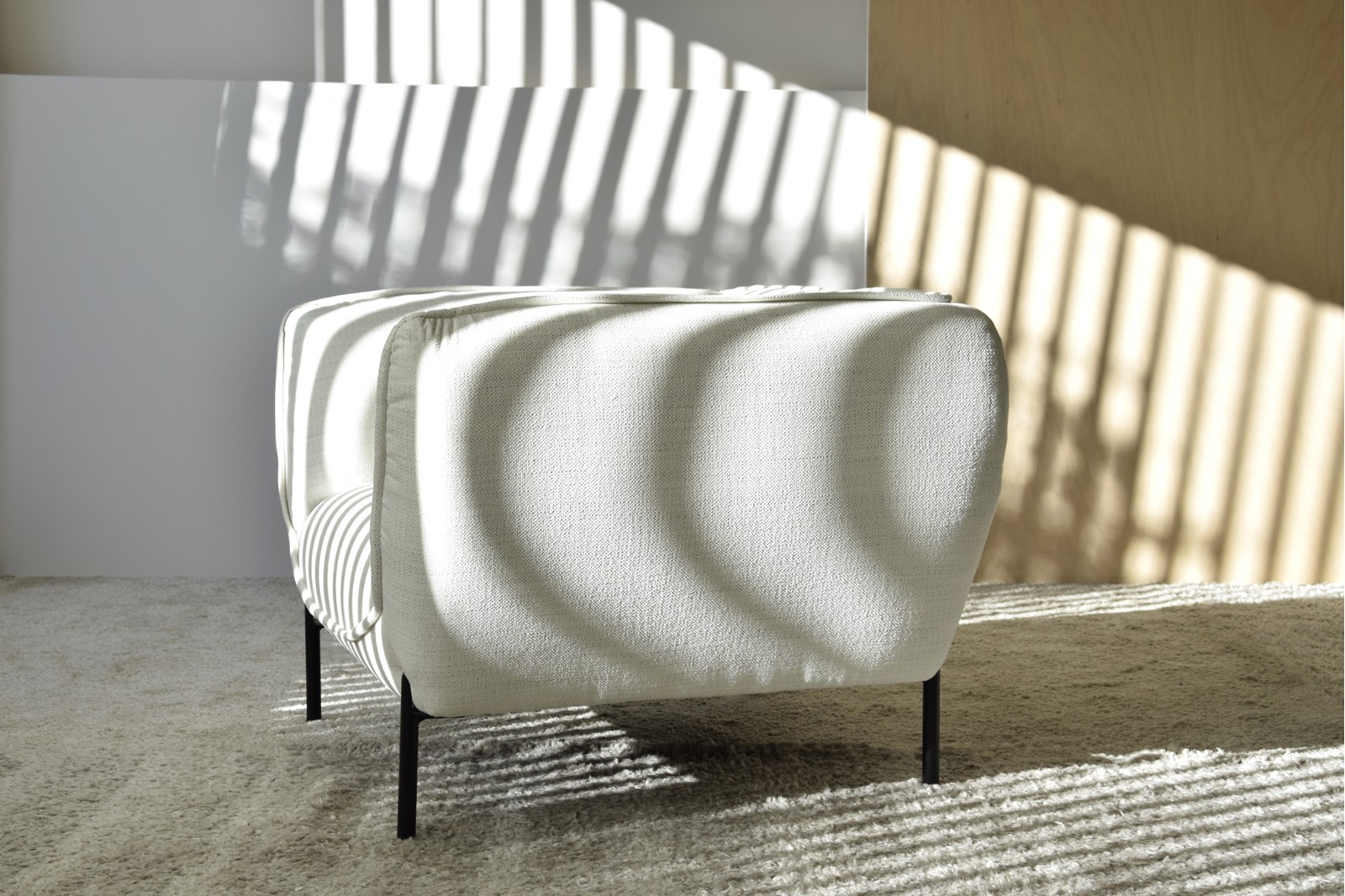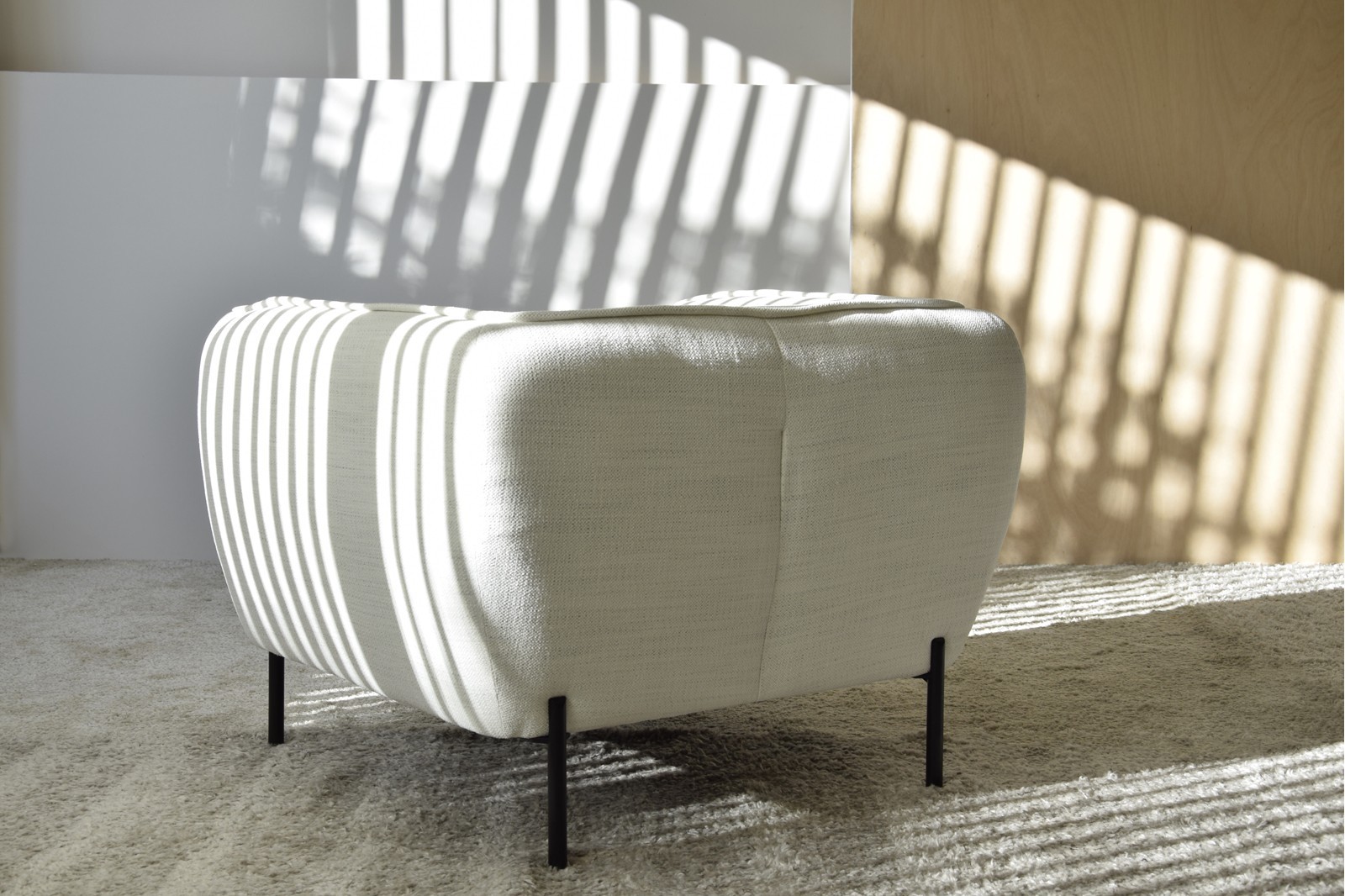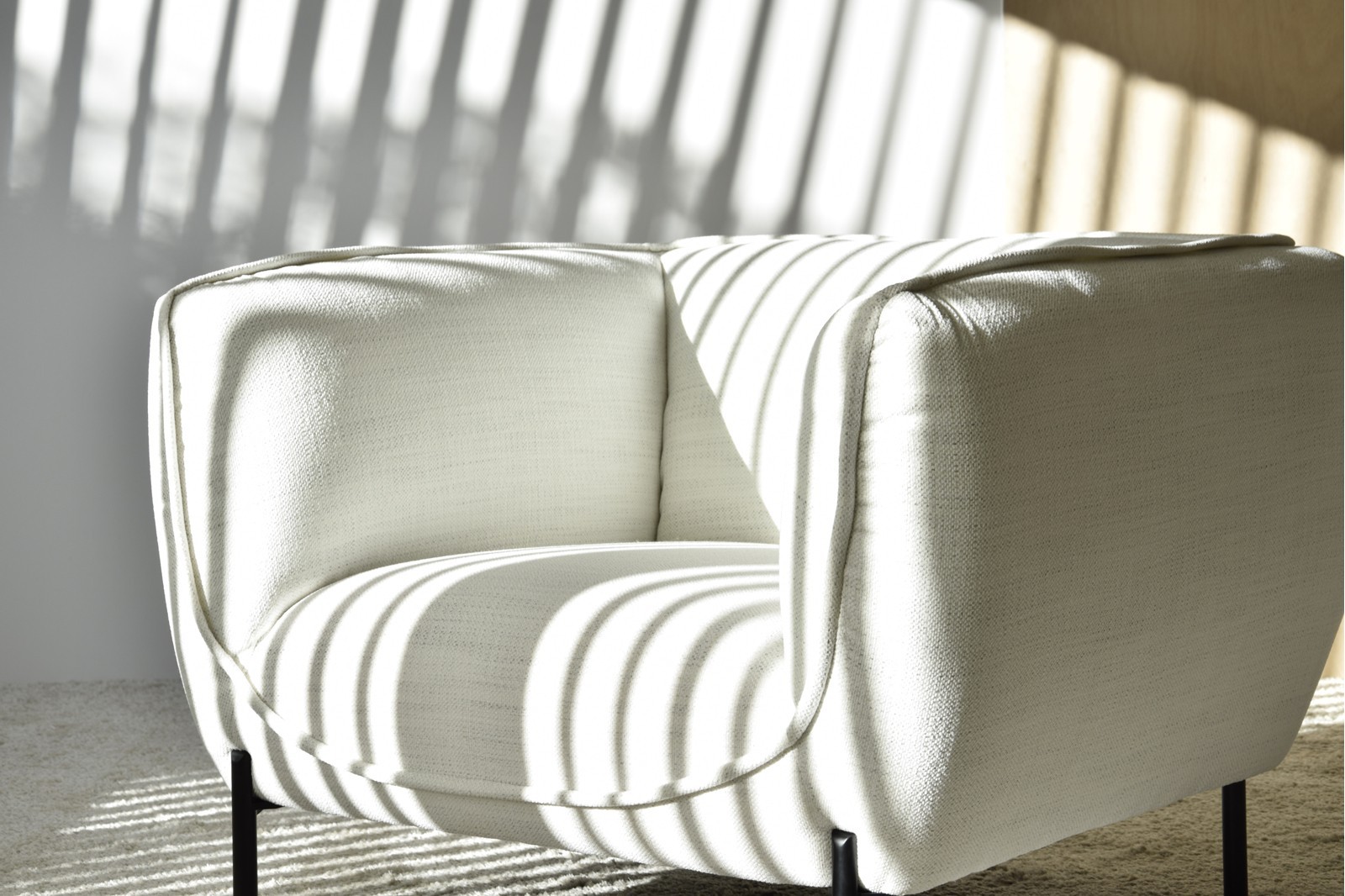  
ARMCHAIR "FORMS". WHITE TONES UPHOLSTERY
Ref. 34A2099B
105x90x74CM
+ INFO
ARMCHAIR WITH CURVED SHAPES THAT DEFINES A SINGULAR PRESENCE. UPHOLSTERED IN FABRIC WITH A SUBTLE TEXTURE IN WHITE TONES AND GREY SPECKLES IT BECOMES A SCULPTURAL PIECE IN ANY SPACE. WITH ITS EMPHATIC DIMENSIONS THIS SIMPLE PIECE LEAVES NO ONE INDIFFERENT. THE CHOICE OF THE FABRIC TOGETHER WITH THE METALLIC LEGS IN MATT BLACK RESPOND TO A CONTEMPORARY LANGUAGE AND DIALOGUE WITH ALL STYLES.
100% POLYESTER FABRIC.
NO ASSEMBLY REQUIRED.
PROFESSIONAL CLEANING ONLY.